Home >
Dr. Fernando Martínez Regueira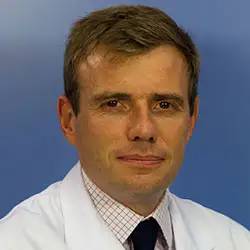 meet

Dr. Fernando Martínez Regueira

Head of Mammary Pathology Unit
Codirector of Breast Cancer Area
General Surgery Specialist
Area of expertise: breast cancer, stomach cancer, oesophagus cancer, peritoneal carcinomatosis, oncological surgery and benign mammary pathologies
training and

Professional Career

Graduated (1989) and was awarded his doctorate (1997) in Medicine from the University of Navarra. He was accredited by the European Board of Surgery in Surgical Oncology, from the European Union of Medical Specialists (UESM, 2004). He was qualified as an expert in Mammary Oncoplastic and Reconstructive Surgery from the University of Coruña (2006). He has been a General Surgery Specialist at the Clínica Universidad de Navarra since 1995.

Since 1996, he has been a clinical specialist in the General Surgery Department at the Clínica Universidad de Navarra. Since 2006, he has been Head of the Mammary Pathology Unit.

Since 2015 Codirector of Breast Cancer Area at the Clínica Universidad de Navarra.

Over the years, he has dedicated time each week to Experimental Surgery at the Clínica Universidad de Navarra. He has also participated in 6 research projects for experimental organ transplants.
Mammary cancer surgery
Conservative Oncoplastic Mammary surgery
Sentinel node biopsy
Cancer surgery after neoadjuvant treatments
Peritoneal carcinomatosis surgery
Gastroesophageal cancer surgery
Oncological surgery in emerging countries
Teaching surgery in the Faculty of Medicine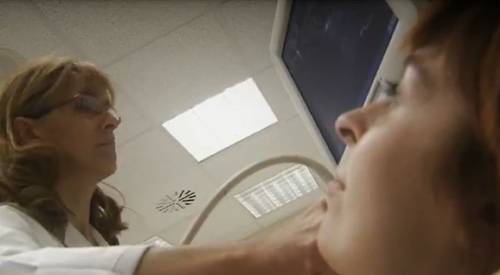 Know our Mammary Pathology Area. [Video only available in Spanish]
ACTIVITY
As an educator
Titular professor of Surgery at the Faculty of Medicine at the University of Navarra (June 2013)
Titular professor of Surgery for ANECA since 2012
Head of "Surgery and Anaesthesia" course (core subject for third year Medicine students) and "Mammary Pathology", 1998-present.
As a researcher
Author of more than 40 articles and more than 200 presentations at national and international conferences.
Spanish Association of Surgeons
SEOQ (Spanish Society of Surgical Oncology)
European Society of Surgical Oncology
American Breast Surgeons
Society of Surgical Oncology (USA)
AECIMA (Spanish Association of Mammary Surgeons)
GECOP (Spanish Group of Peritoneal Oncological Surgery)
Association of Northern Surgeons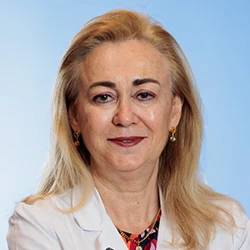 Before establishing each patient's most appropriate treatment, which will be personalised, it is essential to determine whether the disease has disseminated or not".
you may

BE INTERESTED

The Clínica is the spanish private hospital with the greatest technological equipment in one single center.

If you live outside of Spain and you wish to receive care at the Clínica, learn about our services for international patients.

Why we are different from other healthcare centers.
Quality, speed, comfort and results.