Undifferentiated Spondyloarthropathies
"The most important thing is to distinguish between those patients who will develop persistent arthritis, who will need early treatment with disease-modifying drugs, and those who will have a self-limiting condition".
DR. Mª JOSÉ CUADRADO LOZANO
DIRECTOR. RHEUMATOLOGY SERVICE
Undifferentiated spondyloarthropathies are a group of diseases that present clinical, radiological and genetic predisposition characteristics suggestive of spondyloarthropathy, but do not meet the criteria for diagnosis of any of these diseases.
In some cases, it may be an early stage of a spondyloarthropathy that, with time, when it presents more symptoms, may be framed in a specific clinical entity, and in other cases, they will not develop the complete clinical picture.

Do you need a remote second opinion?
Our professionals will provide you with a medical evaluation without you having to leave your home.
What are the symptoms of spondyloarthropathy?
The arthritis is peripheral, asymmetric (on one side), affecting few joints and usually lower limbs. A large percentage of patients present pain in the lumbar spine, (which does not improve with rest) and morning stiffness. In addition, more than half of the cases present "enthesopathy" (inflammation).
Among the extra-articular manifestations, the ocular affectation stands out (conjunctivitis, uveitis - of the eyes-) and with less frequency affectation of skin and mucous (ulcers in mouth, balanitis).
The most common symptoms are:
Asymmetric peripheral arthritis.

Pain in the lumbar spine.

Morning stiffness.

Inflammation.

Ocular affectation.
Do you have any of these symptoms?
You may have undifferentiated spondyloarthropathy
How are spondyloarthropathies diagnosed?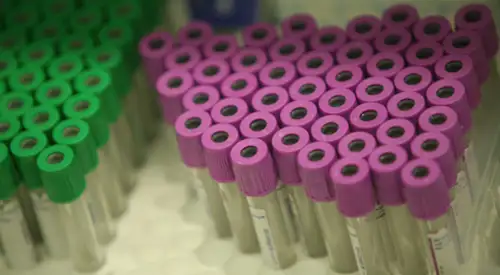 For the diagnosis of spondyloarthropathies, a set of clinical manifestations are taken into account that occur simultaneously, in isolation or in various combinations.
Among them, the following stand out:
Asymmetric arthritis with predominance in the lower limbs.

Entesitis.

Sacroilitis.

Axial affections (spondylitis, arthritis of the interapofisarias and costovertebral articulations).

Systemic manifestations (uveitis, psoriasis, balanitis, keratoderma).

Association with HLA B27.

Negative rheumatoid factor.
How are spondyloarthropathies treated?
The treatment is symptomatic with non-steroidal anti-inflammatory drugs and if there is significant inflammation, corticosteroids are administered at low doses. Some cases require intra-articular infiltration of corticoids.
When the affectation is polyarticular and persistent, sulfasalazine can be effective.
Do not forget the physiotherapy treatment.
Where do we treat it?
IN NAVARRE AND MADRID
The Rheumatology Service
of the Clínica Universidad de Navarra
The Rheumatology Service has a multidisciplinary team highly specialized in the diagnosis and treatment of rheumatological diseases, from osteoarthritis, arthritis or osteoporosis to autoimmune or inflammatory diseases.
In addition, we have doctors specialized in assisting pregnant women with autoimmune diseases, in order to guarantee the maximum safety of the fetus.
Organized in specialized units
Inflammatory arthropathies.

Degenerative arthropathies.

Microcrystalline arthropathies.

Bone pathology.

Systemic autoimmune diseases.

Autoinflammatory diseases.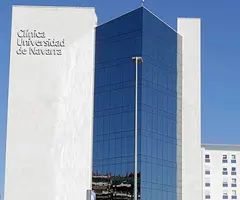 Why at the Clinica?
Valoración integral del paciente.
Diagnóstico personalizado.
Tecnología de vanguardia.
Our team of professionals