Home >
Dr. Salvador Martín Algarra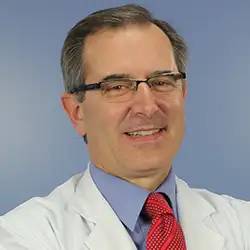 meet

Dr. Salvador Martín Algarra

Head of Medical Oncology Department
Medical Oncology Specialist
Area of Expertise: study and treatment of melanoma and sarcoma
training and

Professional Career

Graduated (1981) from the University of Cadiz, was awarded his doctorate (1985) in Medicine and Surgery from the University of Navarra and became a Medical Oncology Specialist (1991).

From 1993-1995 he was a Fellow in the Department of Hematology-Oncology at the University of Nebraska Medical Center, Omaha (USA). In 1995, he began working at the Clínica.

He was Deputy Medical Director from 1998-2001 and President of the Commission of Teaching at the Clínica Universidad de Navarra from 2006-2011.

He is currently Co-Director of the Oncology Department at the Clínica Universidad de Navarra.

He has participated in 48 research projects, and was the Leading Investigator for 43 of them.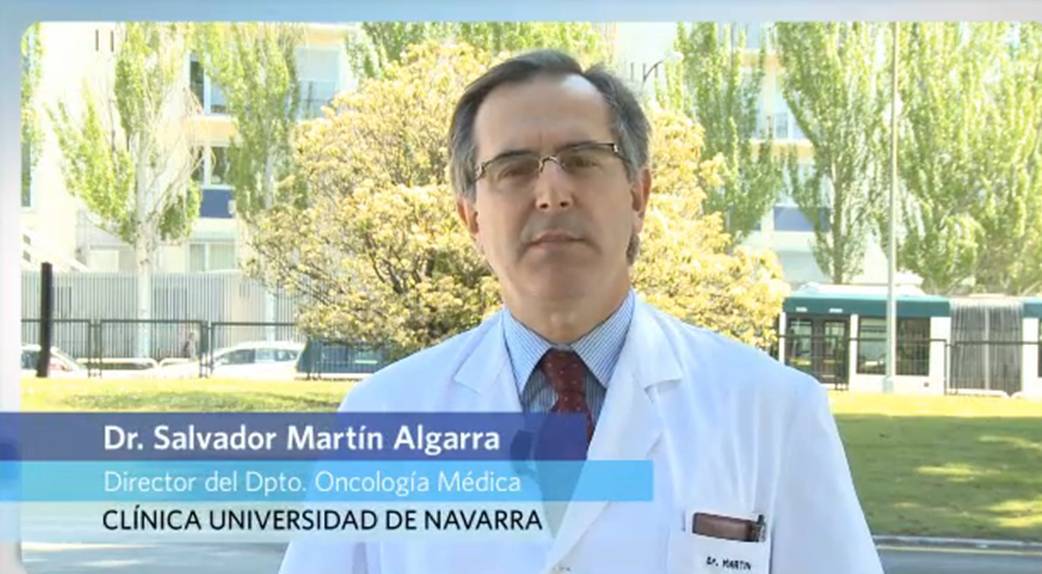 How to treat melanoma. [Video only available in Spanish]
ACTIVITY
As an educator
He has been an associate professor at the University of Navarra Faculty of Medicine since 1st October 2005.
On 13th January 2014 he was accredited as a Titular Professor by the ANECA.
He teaches three different subjects for Medicine students and 5 courses for Doctorate students, furthermore he also taught Oncological Nursing (2005-2012), Masters Students for Biomedical Investigation and Cellular and Molecular Biology of cancer. He has led 4 doctoral theses and 2 dissertations.
As a researcher
He has had 90 publications in indexed magazines, 29 of which were included in the first tertile and 46 were published in the last 10 years. He has also had 23 articles published in non-indexed, but prestigious, magazines, and has written 2 books and 2 book chapters. He has spoken at 128 conferences and was a Member of the Scientific Committee 11 times, participating in organizing 13 conferences. He has also given 45 presentations at meetings and seminars.
Dr. Salvador Martín Algarra is the President of GEM (Multidisciplinary Spanish Group for Melanoma), 2008-present
Founding Member of Multidisciplinary Spanish Group for Melanoma (GEM) and President of this society 2008-present
International Group for Melanoma (IMWG), a part of the AIM at melanoma Foundation
AACR (American Association for Cancer Research) since 1989
ASCO (American Society of Clinical Oncology)
ESMO (European Society For Medical Oncology)
ECO Foundation (Foundation for excellence and quality in Oncology)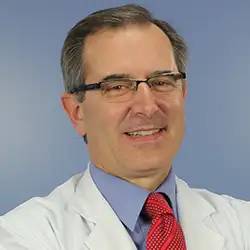 The survival rate for early detected skin cancer is very high, ranging from 80 to 90%. In this case, surgery can be used to control the disease".
you may

BE INTERESTED

The Clínica is the spanish private hospital with the greatest technological equipment in one single center.

If you live outside of Spain and you wish to receive care at the Clínica, learn about our services for international patients.

Why we are different from other healthcare centers.
Quality, speed, comfort and results.