Home >
Dra. Marta Santisteban Eslava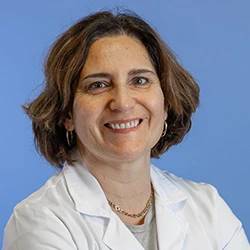 meet

Dr. Marta Santisteban Eslava

Codirector of Breast Cancer Area
Medical Oncology Specialist
training and

Professional Career

Graduated (1995) and was awarded her doctorate (2005) in Medicine and Surgery from the University of Navarra. She specialised in Medical Oncology at the Clínica Universidad de Navarra.

She completed her training with a fellowship in Oncological Research and received a Certificate of Training in Molecular and Biological Techniques in the Mayo Clinic, Minnesota, USA. She was also a Research Collaborator in Oncology in this centre and in 2011, gained the Certificate in Clinical and Translational Research from the Mayo Clinic.

She now works as Codirector of the Breast Cancer Area at the Clínica Universidad de Navarra.

Associated Clinical Research in the Oncology Unit of the Molecular Oncology Laboratory in the Centre of Applied Medical Research (CIMA-CUN). She has revised the following magazines:
American Journal of Gastroenterology since June 2008
Cancer Chemotherapy and Pharmacology since September 2008
Case Reports in Gastroenterology since October 2008
Navarra Health Records since February 2011
Clinical Cancer Research since October 2012
Tumour Biology since December 2012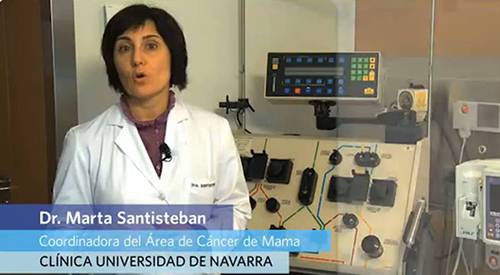 La Dra. Santisteban explica el ensayo que se ha puesto en marcha en la Clínica, un trabajo que trata de completar, con vacunas personalizadas, el tratamiento oncológico convencional.
ACTIVITY
As an educator
Associate Professor for the ANECA.
Associate Professor at the University of Navarra Faculty of Medicine Research.
As a researcher
Author of 26 articles, 3 books and 3 book chapters.
She has made 37 presentations at conferences.
Dr. Marta Santisteban is an Associate Professor for the ANECA
Spanish Society of Medical Oncology (SEOM)
Spanish Group for Neuro-Oncological Research (GEINO)
Spanish Group for Breast Cancer Research (GEICAM) (in the neoadjuvance and translational research groups)
Thematic Network for Cooperative Cancer Research (RTICC)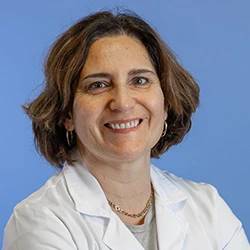 Breast cancer survival rates have increased due to improvements in early diagnosis and the therapies applied to this disease."
you may

BE INTERESTED

The Clínica is the spanish private hospital with the greatest technological equipment in one single center.

If you live outside of Spain and you wish to receive care at the Clínica, learn about our services for international patients.

Why we are different from other healthcare centers.
Quality, speed, comfort and results.