Home >
Dr. Javier Rodríguez Rodríguez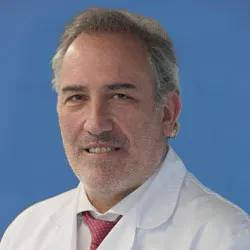 meet

Dr. Javier Rodríguez Rodríguez

Medical Oncology Specialist
Area of Expertise: Digestive Oncology
training and

Professional Career

Graduated in Medicine and Surgery from the University of Navarra (1997). He specialised in Medical Oncology at the Clínica Universidad de Navarra. He was awarded his doctorate by the University of Navarra (2013).

He is now a Specialist on the Gastrointestinal Tumours and Hepatobiliary Tumours Unit in the Medical Oncology Department at the Clínica Universidad de Navarra.
Multidisciplinary treatment of gastrointestinal tumours & Chemotherapy programmes
Biological modulation of drug responses – molecular basis of the response and resistance to chemotherapy and biological therapies. Combination of molecularly led therapies
Molecular marker predictors of response and prognosis of survival rate
Immunotherapy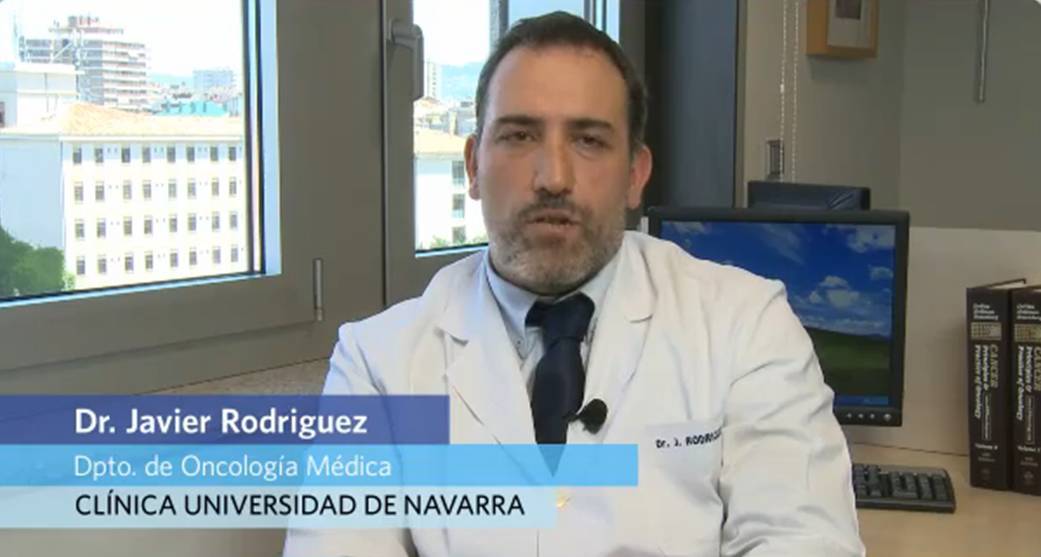 El futuro del cáncer de colon.
ACTIVITY
As a researcher
He has published or collaborated on more than 40 articles in prestigious international and national magazines.
you may

BE INTERESTED

The Clínica is the spanish private hospital with the greatest technological equipment in one single center.

If you live outside of Spain and you wish to receive care at the Clínica, learn about our services for international patients.

Why we are different from other healthcare centers.
Quality, speed, comfort and results.