diagnoses
86

%
of polyps that are found with conventional colonoscopy
Colonoscopy with capsule endoscopy. Diagnosis at the Clínica
Capsule colonoscopy is an outpatient and non-invasive method for exploring the colon.
It consists of ingesting a capsule with two built-in mini-cameras that capture images of the large intestine.
Capsule endoscopy of the colon explores the large intestine in a minimally invasive manner, without the need for hospitalisation, sedation or anaesthesia. No tube or air needs to be inserted, and the patient is not subjected to radiation.
If capsule colonoscopy detects a polyp, conventional colonoscopy might be necessary to remove it.
To perform the test, a colon cleansing needs to be conducted a few days prior to the examination.
After the test, the patient can return to normal life.
Do you want to know more about the Endoscopy Unit?
The Endoscopy Unit is a pioneer in the use of this technique and is one of the most experienced centres at the national level.

Colon capsule is a reliable method for the diagnosis of colonic lesions. Furthermore, is not annoyed and risks to the patient are minimal. "
The endoscopic examination procedure consists of ingesting the capsule orally.
The patient can then continue with normal life, while the images captured by the capsule as it passes through the intestine are stored in the receiver that the patient must wear during that day.
After the capsule is expelled, the individual for whom the examination was performed will take the receiver to a staff member at medical services, who will then download the recorded images to a computer.
Learn more about capsule endoscopy
How is the preparation?
For the proper assessment of the colon, it must be as clean as possible to detect the greatest number of lesions.
Three to four days prior to the examination, it is highly advisable to eat a diet with no fibre (no fruit, vegetables, legumes, whole grain products, etc.).
The day prior to the examination the patient should cleanse the colon by ingesting a purging solution.
After the test, the patient can resume a completely normal life, resuming their standard activities.
The physician will assess all of the images collected during the process and will indicate whether supplementary tests are needed.
For what disease this test performed?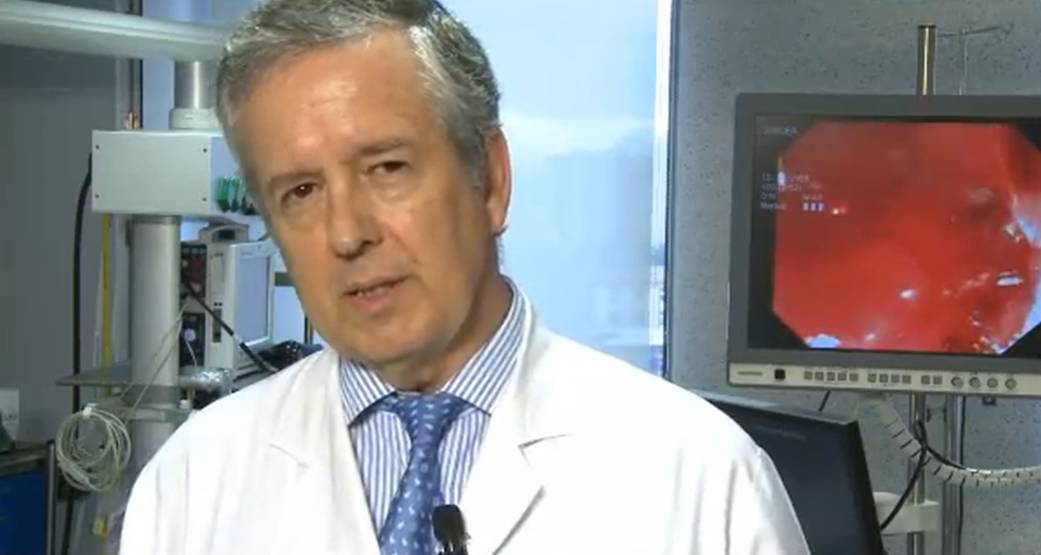 Advantages of colonoscopy capsule [Video only available in Spanish]
you may

BE INTERESTED

Learn why the Clínica Universidad de Navarra is different from other hospitals.

Want to participate in our clinical trials? Learn which ones are active.

Know what we do for our international patients