Home >
Gynaecology and Obstetrics
Gynaecology and
obstetrics
This department is made up of a highly specialised team of doctors, nurses and midwives to provide complete medical care at every stage of a woman´s life.
The team of professionals offer patients a comprehensive care service, including a wide range of consultation and treatment options from preventative check-ups to the most advanced diagnosis and treatment options for obstetric and gynaecological problems for all ages.
The department also provides regular pregnancy check-ups which include various diagnostic and screening procedures to identify any potential problems with the foetus as well as assuring that it is growing and developing as expected.
We also care for the mother´s health, detecting and treating any maternal complications that could arise. Our organization allows us to collaborate with specialists from other fields to provide the best possible prenatal, intranatal and postnatal care.
Furthermore, as our department forms part of the university hospital as a whole, the department is involved in training future doctors and researchers through our residential training programme.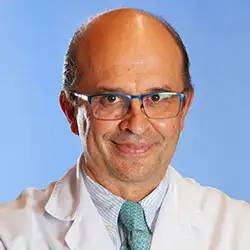 Our gynaecologists have special preparation for mammary pathology, gynaecological endocrinology and fertility, urinary incontinence and pelvic floor treatments, as well as malignant gynaecological diseases".
fertility

UNIT

The Clinica offers an individualized learning program through periodic visits in consultation with a skilled nurse practitioner and with the support of specialized gynecologists.

We help women to know their window of fertility within the normal menstrual cycle and even in more complex situations such as breastfeeding, perimenopause, or the presence of irregular cycles.
you may

be interested

Conozca por qué somos diferentes a otros centros sanitarios. Calidad, rapidez, comodidad y resultados.

Los profesionales de la Clínica realizan una labor continuada de investigación y formación, siempre en beneficio del paciente.

Investigamos para ofrecer nuevas posibilidades y avances terapéuticos para nuestros pacientes.