Medical Oncology
department
The prevention and early detection of diseases are the most effective ways of fighting against cancer. For this, we work alongside the Clinical Genetics Unit to carry out five programmes: melanoma, breast, lung, colon and prostate cancer.
We have a Day Hospital, with highly qualified professionals, who offer specialised outpatient care for oncological and haematological patients. They aim to be quick and efficient in their comprehensive patient care. During a patient´s stay in Day Hospital, the nursing team give them and their family all the necessary information about the treatments and care guidelines they must follow, as well as providing them with a continued contact from home.
The Oncology Department at the Clínica Universidad de Navarra works alongside the Radiation Oncology Department to offer patients the most complete care for their condition.
Furthermore, they collaborate with Palliative Medicine specialists, to give patients and families affected by Oncological diseases the most complete care possible. The treatment of cancer is often linked to palliative care, as the main focus is always to care for the patients.
We accompany the patient and try, when it is not possible to cure their condition, to allow them to live with the maximum quality of life and alleviate their symptoms.

The Department of Medical Oncology has made a number of advances in Oncology and further developed personalised medication programmes".
Each unit has specialists dedicated to the excellent care, study, diagnosis and treatment of these types of tumours.
We use the most appropriate treatment for each patient, according to their needs, once we have a precise diagnosis of their disease
The nursing staff enable the patients to have an improved quality of life, as they continue to control the symptoms, not only when they are in the hospital setting, but also at home.
They have vast experience in the care of patients suffering from Oncological conditions. They offer comprehensive care by coordinating with other departments at the Clínica, controlling and following-up patients´ symptoms and side effects.
They act as a point of contact for the patient as a part of the treatment process, both in the Clínica and when they are at home. The increase in outpatient treatments and reduction in hospitalisation periods means that Oncological patients face more side effects of their disease and treatments at home.
The Nursing Unit´s hard work is reflected in the improved, complete and scientific patient care we offer. Also, patients have more up to date information with higher levels of both quality and safety in processes which has led to a mutual improvement for both medical units and nursing staff.
RESEARCH
Ensayo clínico de atezolizumab o placebo en pacientes con cáncer de mama precoz her2-positivo
La finalidad de este estudio es comparar los efectos, buenos o malos, de atezolizumab en combinación con quimioterapia, trastuzumab y pertuzumab con los de placebo en combinación con quimioterapia, trastuzumab y pertuzumab, sobre el cáncer de mama HER2-positivo, para comprobar cuál de estos tratamientos es mejor. Los fármacos de quimioterapia utilizados en este estudio se llaman doxorubicina, ciclofosfamida y paclitaxel. En este estudio, el paciente recibirá atezolizumab más quimioterapia, trastuzumab y pertuzumab o bien placebo más quimioterapia, trastuzumab y pertuzumab. Un placebo es una sustancia que tiene ell mismo aspecto que un medicamento, pero no contiene ningún principio activo.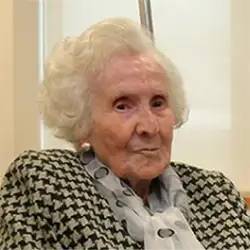 La mitad de la enfermedad la curan con la amabilidad. Es lo principal que debe tener un médico: cariño, amabilidad, ánimo… Que te quite el miedo. Eso lo encuentras aquí, en la Clínica, y es una bendición de Dios".
Julia de la R.
Paciente operada de un melanoma en la pierna
you may

be interested

Learn why the Clínica Universidad de Navarra is different from other hospitals.

Want to participate in our clinical trials? Learn which ones are active.

Know what we do for our international patients