The Clínica Universidad de Navarra has widely experienced specialists, in patient care and research, and the most advanced technology, for both diagnosis and treatment of brain tumours and other diseases in the Neurosurgery field.
We have a fluorescent microscope for carrying out brain tumour surgery which, using a safe substance for the patient, can identify the complete tumorous area and differentiate it from the healthy tissue. This makes complete removal of the tumour possible in 83% of cases, compared with the 30% of cases in which it was possible before.
Furthermore, in 2009 we were the first Spanish centre to put a clinical trial in progress for the treatment of the most aggressive brain tumours with personalised cellular vaccines. This trial based its investigation on previous international works which greatly improved the survival rate of this condition.
Additionally, we are the most experienced Spanish medical centre for Parkinson´s surgery. This operation consists in administering a controlled thermal lesion in the motor area of the subthalamic nucleus.
Fluorescent microscope to treat brain tumors. [Video only available in Spanish]
We have the latest technology and are making advances in research for new therapies for patients with brain tumours".
We surgically treat central nervous system diseases in our five care units:
Neurooncology: central nervous system tumours in the skull, spinal cord and base of the skull
Functional neurosurgery: treatment with electrodes for Parkinson´s, major depression, dystonias, epilepsy and pain caused by neurovascular compression.
Spinal column disease: treatment of spinal column degenerative diseases and tumours
Changes in cerebrospinal fluid circulation: treatment for hydrocephalus in babies and children, and arachnoid cysts and liquid fistulas in adults.
Paediatric Neurosurgery: changes in the closure of cranial sutures (craniostenosis), congenital changes in the closure of the neural tube (meningoceles, tethered spinal cord, etc.), central nervous system tumours, head injuries and vascular disease.
In the Neurosurgery Department at the Clínica Universidad de Navarra, patients have access to the most suitable treatment for their situation, with leading specialists in knowledge and techniques. The available treatments are as follows:
RESEARCH
Ensayo en fase I del virus DNX2401 para los gliomas difusos de protuberancia de nuevo diagnóstico en pacientes pediátricos
DNX-2401 es un adenovirus que infecta las células tumorales de gliomas, pero no daña el tejido sano. Se han realizado varios ensayos clínicos en pacientes con glioblastoma y no se han asociado efectos adversos severos con el virus. En este ensayo clínico queremos contribuir a recoger biopsias de estos tumores y ofrecer un tratamiento durante dicha biopsia, como es el virus. La información obtenida será útil para caracterizar mejor estos tumores y mejorar o desarrollar nuevos tratamientos específicos frente a los gliomas difusos de protuberancia.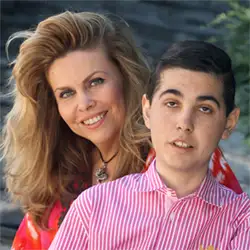 Every day when I wake up, I tell myself the same thing: I am Pablo; I'm here; today is a new day and I have lots of things to do".
Pablo
Patient suffering from a brain tumour
you may

be interested

Learn why the Clínica Universidad de Navarra is different from other hospitals.

Want to participate in our clinical trials? Learn which ones are active.

Know what we do for our international patients