Proton therapy for prostate cancer
360º medicine for the diagnosis and treatment of prostate cancer.
Proton therapy for prostate cancer is the most precise and the least toxic modality of external radiotherapy (it is the therapy that best preserves healthy tissue and reduces unnecessary radio-induced adverse effects).
It is a low-risk, non-invasive therapy with minimal toxicity to healthy surrounding tissues, which reduces adverse effects on urinary, erectile and intestinal function. Furthermore, its lower toxicity makes it possible to increase the radiation dose and therefore contemplates the reduction of treatment sessions.
The professionals of the Proton Therapy Unit work together with the team of the Prostate Centre at the Clínica Universidad de Navarra, which is the first centre in Spain that offers the whole diagnostic and therapeutic arsenal for the management of both benign and malignant pathologies of the prostate.

This encompasses a personalised medicine based on the most advanced diagnostic and therapeutic technology, a team of professionals of renowned experience in its management, and a multidisciplinary approach centred on the patient and his or her needs, accompanied by a highly specialised nursing team.
Do you need us to help you?
Do you want to learn if your patient is a candidate for proton therapy?
Complete this form and our specialists will contact you to discuss the case.
Indications for proton therapy in prostate cancer
Localized prostate cancer in an advanced stage (high risk): in these cases, radiotherapy is the first treatment choice.
Localised prostate cancer (intermediate or low risk): radiotherapy is a curative alternative indicated in localised prostate tumours.
Disseminated and/or more aggressive tumours: radiotherapy is indicated in combination with hormone therapy.
Recurrent prostate tumours: In these cases, proton therapy is a treatment of choice in tumours that have been previously irradiated with other radiotherapy modalities.
Proton therapy in hypofractionation (5-10 sessions) is being explored as an alternative of socio-health efficiency.
Main advantages of proton therapy in prostate tumours
The most advanced and precise radiotherapy, especially effective in complex prostate tumours that are difficult to access
Lower toxicity
It avoids short and long-term radio-induced effects on the surrounding healthy tissues. The treatment is painless, does not require admission and permits the patient to return to his/her routine immediately after the treatment session.
Greater precision
A high-energy beam with high precision in the treatment of the lesion. The complete session lasts about 20-30 minutes and usually requires an average of 5 to 7 weeks (5 sessions per week).
Greater control
It minimises the risk of sexual impotence after treatment and preserves surrounding vital organs such as the bladder or rectum, preventing incontinence.
The technology of the Clinic
Multi energy system: It changes the energy very quickly for the sweeping of the next treatment layer.
Pencil beam scanning: This is the most advanced modality of proton therapy administration, with a great capacity to enclose the tumour in a half circle shape by adjusting the dose and reducing the affectation of healthy tissue and, therefore, the risk of damaging the surrounding vital organs, such as the bladder or the rectum.
Cone-beam tomography: in a 360º gantry, the integrated CT allows the exact verification of the condition of the tumour on the very day of the treatment.
Por qué en la Clínica Universidad de Navarra
El tratamiento del Cáncer de Próstata en la Clínica Universidad de Navarra cuenta con el doble valor del
primer Centro de Próstata español, integrado además en el Cáncer Center Universidad de Navarra.

Centro de referencia
Equipo de profesionales altamente especializados en el diagnóstico y el tratamiento del cáncer de próstata, con la tecnología más avanzada para el diagnóstico y todas las opciones de tratamiento disponibles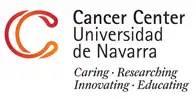 Un concepto único
Primera instalación en España integrada en un Centro de Cáncer Intrahospitalario, con todo su apoyo asistencial, académico e investigador.

Tecnología avanzada
Como centro de alta complejidad, contamos con la tecnología más avanzada para el diagnóstico más preciso en el menor tiempo posible.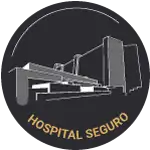 Safer than ever to continue taking care of you
We update safety protocols weekly with the latest scientific evidence and the knowledge of the best international centers with which we collaborate.