Home >
Dr. Fernando Pardo Sánchez
meet

Dr. Fernando Pardo Sánchez

Head of Liver and Pancreatic Tumours Unit
General Surgery & Digestion Specialist
Area of Expertise: study and treatment of liver tumours, retroperitoneal tumours and hepatic transplants
training and

Professional Career

Graduated in Medicine and Surgery from the University of Santiago de Compostela (1975). He specialised in General Surgery & Digestion at the Autonomous University in Madrid (1980).

He now works as the Head of the Hepato-Bilio-Pancreatic Surgery and Transplants Unit at the Clínica Universidad de Navarra.
Study and treatment of benign and malignant liver, bile duct and pancreatic tumours
Retroperitoneal tumours
Hepatic Transplant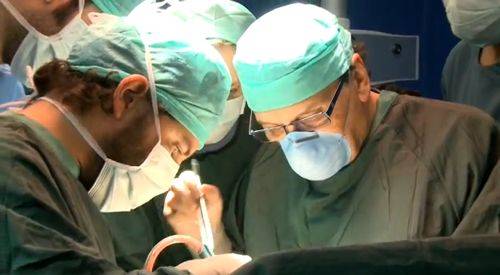 Nueva técnica del trasplante hepático
ACTIVITY
As a researcher
He has had more than 130 articles published in his field and participated in more than 200 national and international courses and conferences.
Spanish Surgeons Association (AEC)
International Liver Transplantation Society (ILTS)
International HPB Association (IHPBA)
Society for Surgery of the Alimentary Tract (SSAT)
Spanish Transplant Surgery (SET)
President of Spanish Hepatic Transplant Society (SETH)
you may

BE INTERESTED

The Clínica is the spanish private hospital with the greatest technological equipment in one single center.

If you live outside of Spain and you wish to receive care at the Clínica, learn about our services for international patients.

Why we are different from other healthcare centers.
Quality, speed, comfort and results.