The Hepatology Unit at the Clínica Universidad de Navarra has more than 20 years' experience in diagnosis and treatment of hepatic diseases.
The Clínica pioneered in the introduction of the use of gene therapy in the treatment of liver tumours and hereditary metabolic diseases, and we have vast experience in the diagnosis and treatment of viral hepatitis and hepatic cancer using radioembolisation systems with Yttrium-90 microspheres.
The Clínica is also a reference in Spain for carrying out liver transplants from a living donor.
Furthermore, we have been developing research into the molecules which cause primary biliary cirrhosis and liver cancer.
The Hepatology Unit works alongside the Internal Medicine Department in the same centre and the Genetic Therapy and Hepatology Department at CIMA (Center of Applied Medical Research).
We have a specialised nursing team, as patients suffering from hepatic diseases are especially in need of nursing care as they have high levels of varied symptomology, which reduces their quality of life.
Radioembolisation is a novel treatment for inoperable liver tumors. [Video only available in Spanish]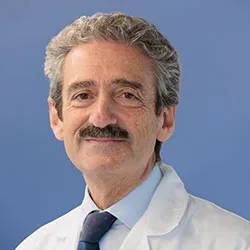 We do research to create new molecular treatment and gene therapy strategies to improve the survival rates of our patients".
RESEARCH
Ensayo clínico de nivolumab adyuvante frente a placebo para participantes con carcinoma hepatocelular
El objetivo de este estudio es comprobar la efectividad, la seguridad y la tolerabilidad de un fármaco en investigación denominado nivolumab (también conocido como BMS-936558 u OPDIVO®). OPDIVO® está aprobado para su uso en varios países, incluidos los Estados Unidos, la Unión Europea y Japón. Sin embargo, en este estudio es un fármaco en investigación porque no está aprobado para su uso en pacientes con cáncer de hígado tras la resección o ablación hepática con el objeto de prevenir la recaída de la enfermedad.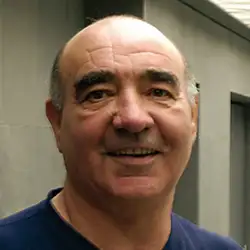 I would tell anyone who has the same condition I have to trust in themselves and the physicians, because it is worth it. Truthfully, fight, because by fighting it you will overcome it."
José Luis G.
Patient with hepatocarcinoma treated with radioembolisation with Yttrium microspheres
you may

be interested

Learn why the Clínica Universidad de Navarra is different from other hospitals.

Want to participate in our clinical trials? Learn which ones are active.

Know what we do for our international patients