The Clínica Universidad de Navarra achieves for the seventh consecutive time the Joint Commission International of its Pamplona Campus
This accreditation certifies the quality and safety of patient care and other standards in hospitals around the world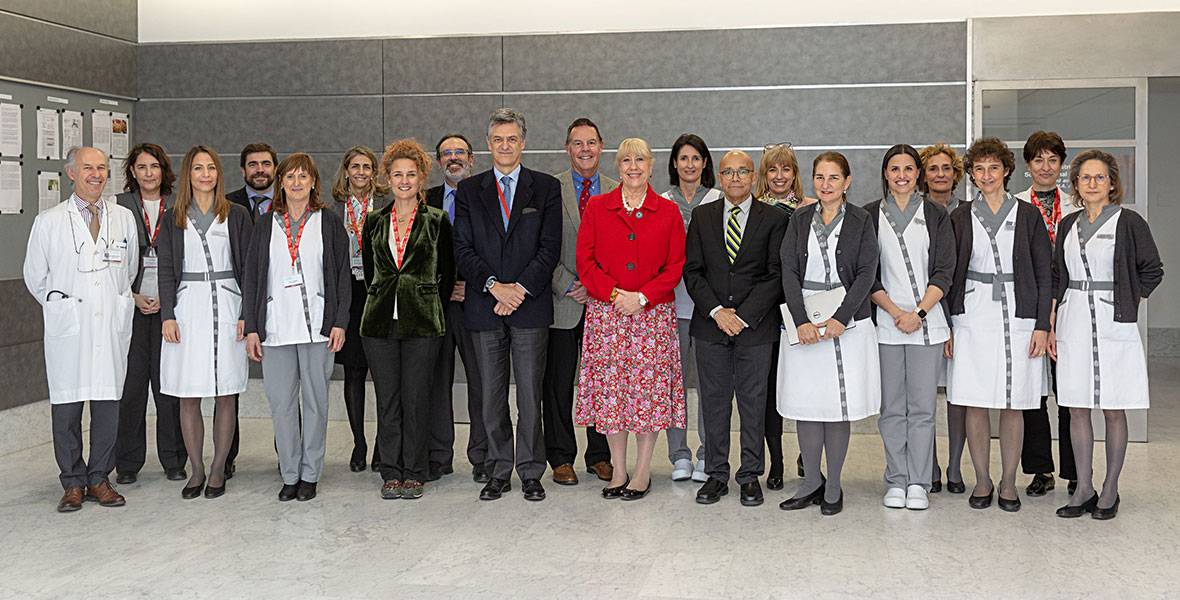 The Clínica Universidad de Navarra, at its Pamplona Campus, has received accreditation from the Joint Commission International for the seventh consecutive time, which is awarded to health institutions that meet the highest levels of quality and patient safety. The Clinic is thus placed at the level of renowned medical centers and hospitals in the world such as the Mayo Clinic, Johns Hopkins, Cleveland Clinic and Albert Einstein in Sao Paulo, among others.
The Clínica Universidad de Navarra has obtained the highest rating in more than 98% of the measurement elements and has only received improvement observations in 16 of them. Juana Labiano, director of the Clinic's Quality Service, affirms that "the results of the report, with such high compliance with the standards, are an encouragement to continue working and implement the recommendations made by international quality experts."
Labiano emphasizes that, for this reason, "the Clinic works continuously in all areas, improving the processes that allow us to care for the patient in an excellent way and evaluating the risks of the hospital to have contingency plans that help us when these problems occur".
The Joint Commission International is an independent, not-for-profit entity whose mission is to improve the quality of healthcare worldwide through the provision of accreditation and consulting services. The team of evaluators that visited the Clinic in February was made up of two doctors and a nurse, and they stayed for five days reviewing compliance with more than 1,200 measurement elements.
According to Juana Labiano, "the Clinic must be proactive in establishing quality standards and not act only reactively. In hospitals there are risks of different magnitude, sometimes preventable and sometimes not. This forces us to use strategies that avoid or minimize these risks and to be prepared to face unexpected situations that have great repercussions for patients and professionals".
The Clínica Universidad de Navarra was accredited for the first time by the Joint Commission International in May 2004, making it one of the oldest centers to have accreditation in Spain. In the coming months, the Campus of the Clínica Universidad de Navarra in Madrid will also request its accreditation.