Home >
Remote Second Medical Opinion
segunda opinión


A DISTANCIA
Durante 50 años, pacientes de más de 50 nacionalidades han acudido a la Clínica Universidad de Navarra en busca de un consejo médico especializado y de tratamientos de calidad.
Buscando acercarse a los pacientes que se enfrentan a un diagnóstico complejo y tienen dificultades de desplazamiento, la Clínica Universidad de Navarra le ofrece la posibilidad de realizar una consulta de Segunda Opinión Médica a nuestros especialistas, sin necesidad de acudir a la Clínica.
Conozca cómo funciona el Servicio de Consulta de Segunda Opinión Médica
GET A MEDICAL ASSESSMENT FROM THE COMFORT OF YOUR HOME
With the quality and guarantees of the Clínica Universidad de Navarra

Comfort
We will make arrangements to pick up the necessary medical documents from your home or wherever is most convenient for you.

Speed
You will receive a medical assessment no later than 15 working days.

Peace of mind
The specialist will call you to answer any questions you might have about your assessment.

Commitment
If you wish to continue treatment at the Clinica, the amount of the Second Opinion will be refunded to you.
how our

SECOND OPINION SERVICE WORKS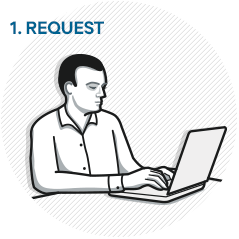 You can request a second opinion by:
FILLING OUT
THE ONLINE REQUEST CALLING
(+34) 948 255 400 LEAVE US YOUR PHONE NUMBER
AND WE WILL CALL YOU
Before initiating the request, you should gather all of the medical and administrative information to be provided. Your doctor can give you an updated summary of your medical history that includes your current treatment. You should also gather all of the images taken for diagnostic purposes (NMR, X-Ray, CAT scans, etc.) and the results of any recent analyses. You should also have your ID or passport on hand, as well as other additional documents you think might be needed for the consultation.
During the request you will be given access to the "Patient Area". This is a free service that allows patients to access part of their medical records (reports, treatments, etc.) online.
The Second Opinion service costs €340 within Spain and €520 from all other countries. This amount must be paid during this first phase.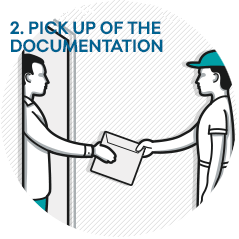 Once the request is made, the Clinic will phone you to arrange the time and date when the courier service will pick up the documentation.
It is important that all of the necessary medical and administrative documentation be ready.
You should also read the documentation that the courier will provide you, since your signature is required to begin the Second Opinion process.
Documentation to be provided:
Copy of ID or passport
Medical reports, analyses, results of diagnostic tests, images, etc.
If the request is not made by the patient, a copy of the document accrediting that he/she is the patient's legal guardian.
Documentation that the courier will give you and that must be signed when the pick-up is made: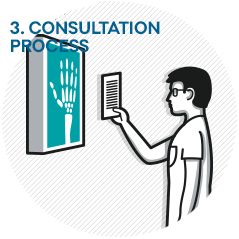 The documentation is taken to the Clinic, where it is scanned and recorded before being given to the specialist in the area related to your case, who will analyze it.
A second opinion from an impartial and experienced medical professional can help you face a difficult situation more confidently and let you make an informed decision based on all the treatment options.
Based on the information provided, a second opinion will:
Confirm your diagnosis.
Revise your current treatment plan.
Offer recommendations and/or suggestions about a possible treatment plan at the Clínica Universidad de Navarra or at your usual healthcare provider.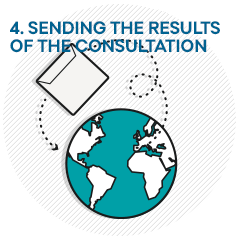 The Clinic guarantees that you will receive, by courier service, the results of the Second Opinion, along with the documentation you originally provided, within 15 working days of our receipt of your documentation.
If so requested, you will also receive a username and password to access the Patient Area, which will let you access your medical records at the Clinic online.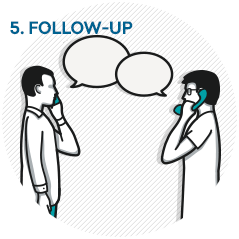 Within two or three days the specialist who did your assessment will contact you to answer any questions you might have about your diagnosis.
The Clínica Universidad de Navarra will refund the cost of the Second Opinion if you decide to continue your treatment with us.

frequently

ASKED QUESTIONS