The Clínica Universidad de Navarra's location in Madrid carries out consultations, medical diagnosis imaging and major outpatient surgery.
In our 3.000m² Madrid branch, we assist in 24 medical-surgical specialities with a wide range of outpatient services.
Contact Opening hours - 8:30-20:30
Telephone (+34) 91 353 19 20
Fax (+34) 91 350 86 77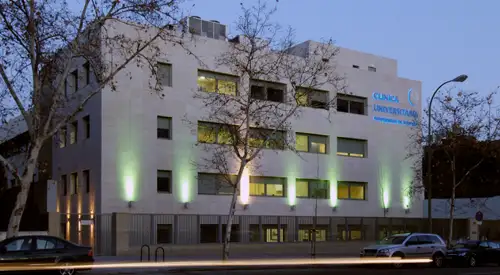 our

professionals
Sede en Madrid
selector carrusel
you may

BE INTERESTED
NURSING: OUR VISSION
We provide the best care through an innovative practice and excellent human attention.

The professionals of the Clínica perform continuous research and training, always to the benefit of the patient.

At the Clínica, we research to offer new possibilities and the latest therapeutic advances for our patients.